What Development Can Core Do?
Portal Development
Whether you're looking to develop a marketing portal to track brand information, collect or distribute information from prospective customers, or to connect better with your customers and users, we are experienced in building custom portals.
Book Preliminary Assessment
Employee Interfaces
If you're looking to build an employee interface to track or collect data, whether by bringing together data from outside softwares or creating space for your employees to input data directly to display on a dashboard, our extensive skill set and innovative design will find and deploy the right solution.
Book Preliminary Assessment
And more! With our creativity and your unique challenge, we will design and execute the innovative solution you need to streamline collecting, organizing, and storing data.
Our Client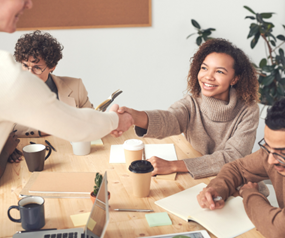 We were part of the team to develop one of the first parent portals in San Antonio for Northeast ISD which enabled parents to login and see their students' grades, how they were performing in class, and anything regarding their students' profiles.
Web & App Development Process
Every single Core Innovations project is custom designed and built around your challenge. We don't fit you into a box. We build a box for you! Even if that box needs some unique nooks and angles, we've got you.
The Assessment
Sit down with our master engineer Jessie to fully understand the current situation, frustrations, and optimal goal for your web and app development needs.
The Plan
Jessie will craft an innovative plan to support your core! He will break it out into phases if necessary to address the most pressing issues first, then go from there.
The Implementation
Our engineers will support web and app development implementation from start to finish to ensure it's set up properly, smoothly, and allows technology to empower your innovation.
The Support
We are not a set-it-and-forget-it company. We believe in being your partner for the long-haul. This means that we hold ourselves accountable to set things up right from the get-go, and will be there to ensure it keeps working, no matter what changes!
Who Is This For?
Any company in need of:
Employee management portals
Customer facing portals to streamline brand engagement
Health care portal to streamline processes and consolidate client data
If you need a way for your clients or employees to interface with your organization, we will identify the right solution to fit your needs.